In some scenarios you may wish to create a custom connector direct to our REST endpoint using swagger, or your own endpoint if you have a dedicated connector. The following instructions outline the required steps:
1. Browse and login to Flow: https:/powerautomate.microsoft.com
2. Click 'Data' > click 'Custom connectors'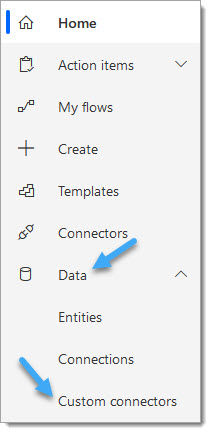 3. Click 'New custom connector', click 'Import an OpenAPI from URL'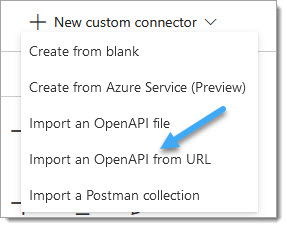 4. Enter a descriptive name in the 'Custom Connector name' field, and add the following Open API Url: https://api.apps-encodian.com/swagger/v1/swagger.json.
Or add your own endpoint URL if you have a dedicated connector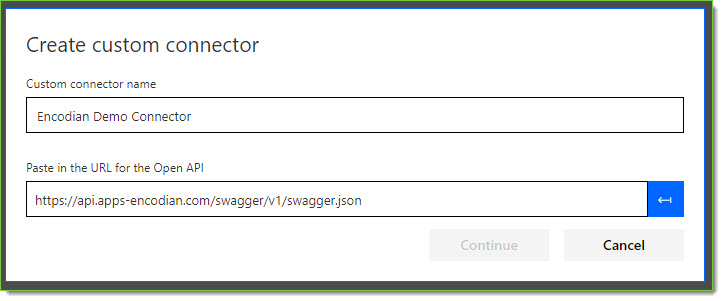 5. Click the blue icon, click 'Continue'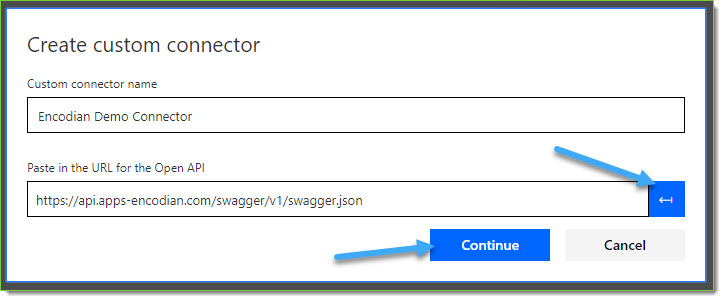 6. Optional: Upload the connector icon (Encodian-Connector-Icon.jpg) attached to this article. Set the Icon background color to: '#3FA9F6'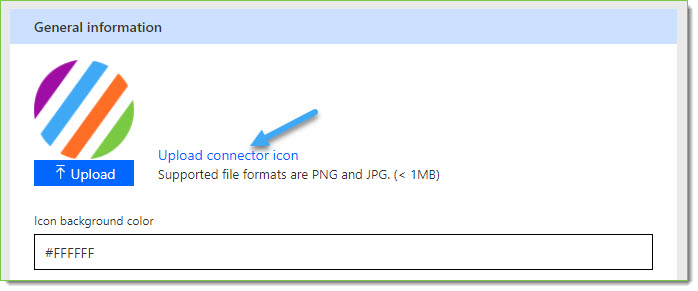 7. Click 'Create Connector'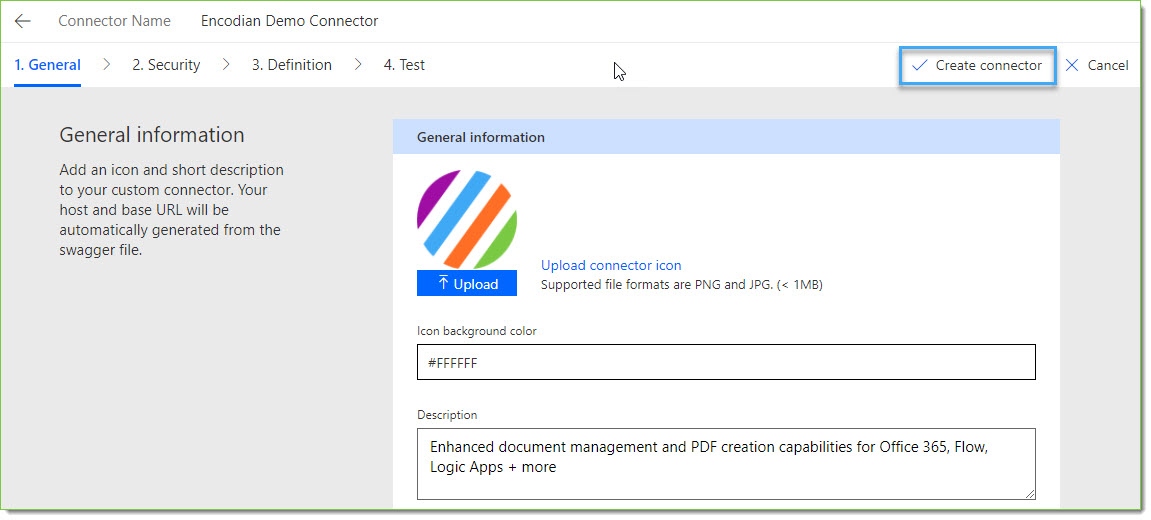 8. Click 'Close'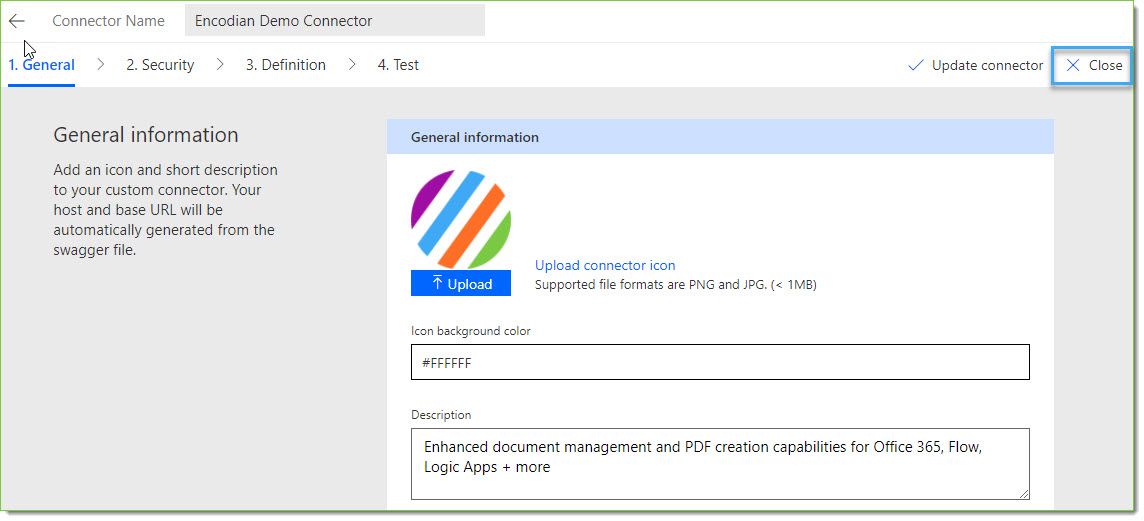 9. Click 'My Flows', Click 'Create from blank'

10. Click 'Create from blank'
11. Within your Flow workflow add the required trigger, the following example uses a simple 'Recurrence' trigger. Click the 'New Step' icon to locate the Encodian Flow actions provided by your new custom connector

12. Enter the name of your custom connector (provided in step 4) within the search field.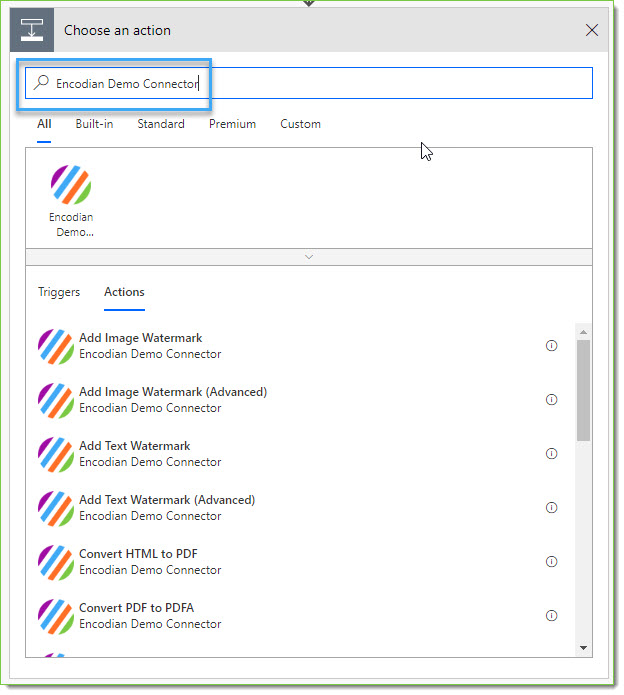 13. Select the required Encodian Flow action. You will now be prompted to create a connection to authenticate to the Encodian API endpoint, enter a connection name within the 'Connection Name' field and your Encodian API Key within the 'API Key' field.
If you do not know your Encodian API Key value please email support@encodian.com
Click 'Create'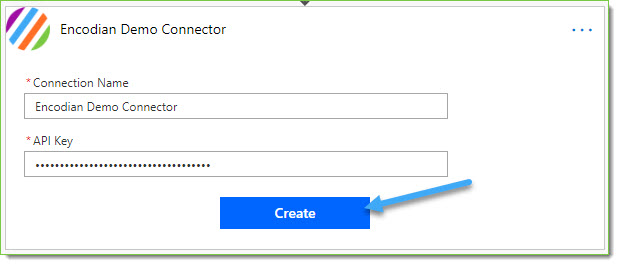 14. Configure the Encodian Flow action(s) as required, click 'Save'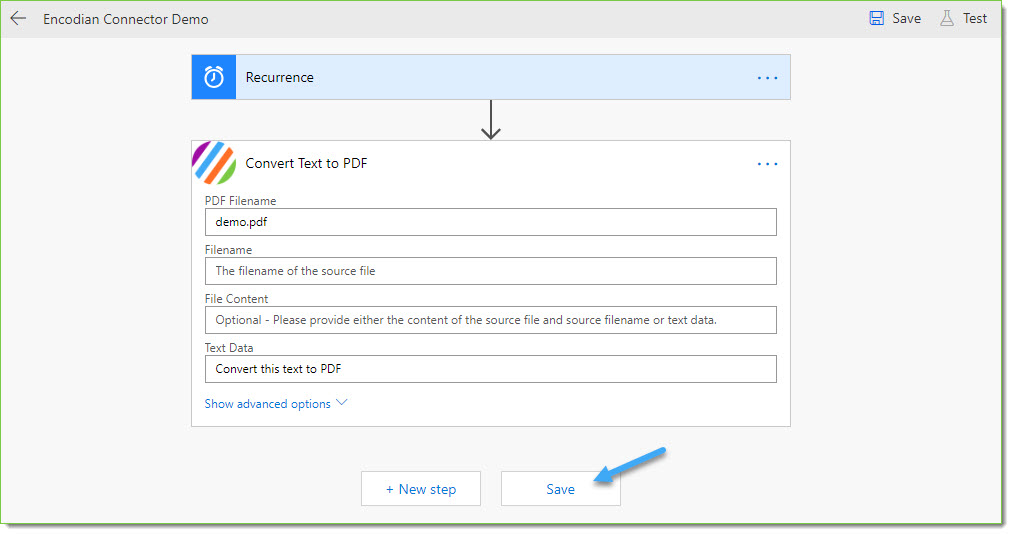 15. Click 'Test', following the proceeding steps to run the flow.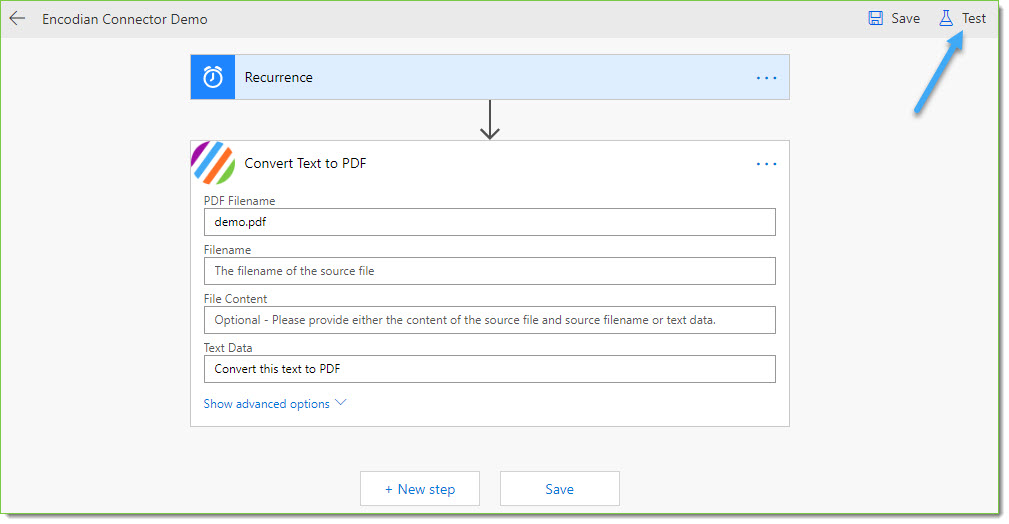 16. Your flow action should have successfully executed, your custom connector using 'Encodian's Document Management for Flow' API is now up and running!