If you have created a dedicated custom connector direct to our REST endpoint (https://api.apps-encodian.com), you will not automatically receive all updates. To ensure you have access to all the latest options and Encodian Flow actions you will need to update your custom connector by following these simple steps.
1. Browse and login to Flow: https:/flow.microsoft.com
2. Click the 'Settings' cog icon, click 'Custom Connectors'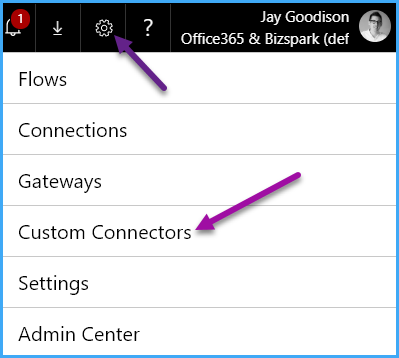 3. Click '...', click 'Update from OpenAPI URL'

4. Enter the following URL: https://api.apps-encodian.com/swagger/v1/swagger.json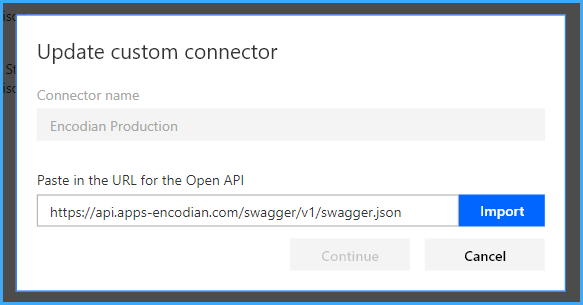 5. Click 'Import'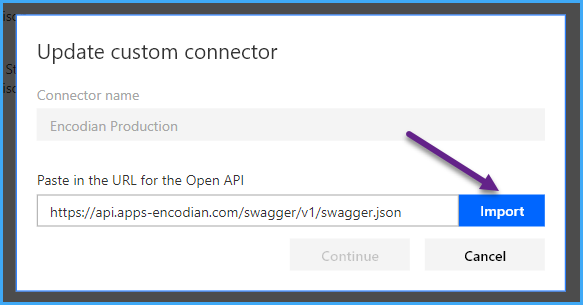 6. Click 'Continue'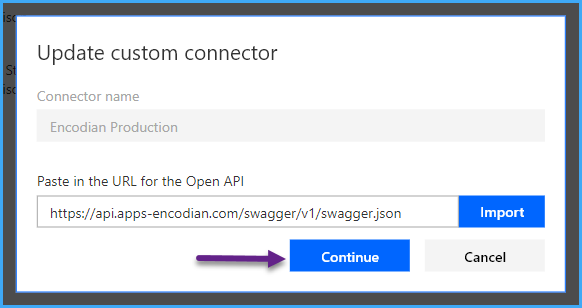 7. Click 'Update Connector'

8. Click 'Close'

The custom connector has now been updated. Please note it can take up to 20 minutes for updates to propagate to existing Flows.