The Readr application is designed to perform OCR PDF documents stored within a SharePoint Online document library.
Upon launching the application the user will be presented with the Application Settings page.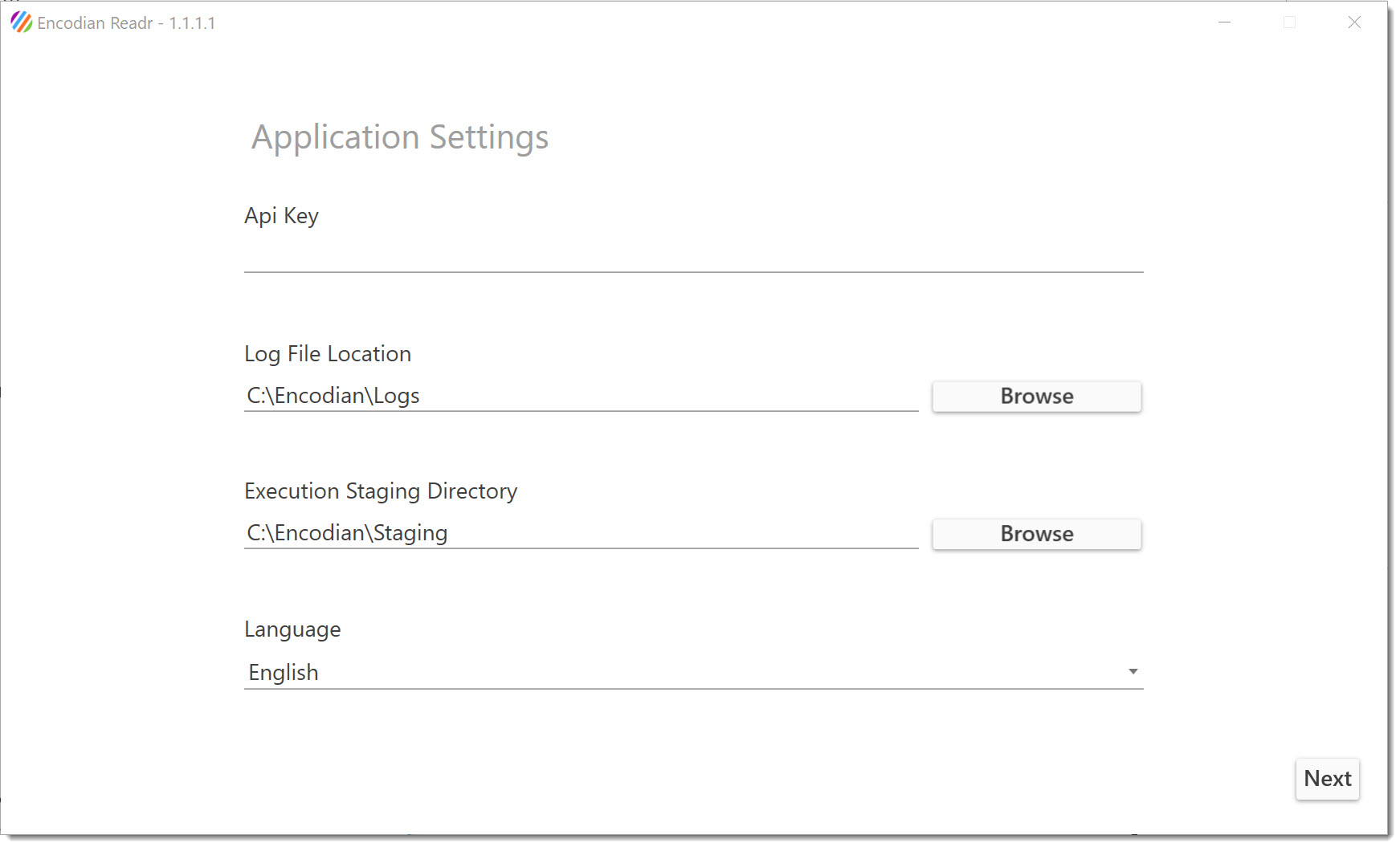 The following information is required:
Api Key - this will be provided to you when you purchase a Readr licence
Log File Location - the file system location to store the Readr log file
Execution Staging Directory - the file system location where documents can be stored whilst being processed
Language - the default OCR language. The allows the OCR process to be optimised, documents not in this language will still be processed
You will next be asked to enter the URL of the SharePoint Online site where the documents requiring OCR are stored.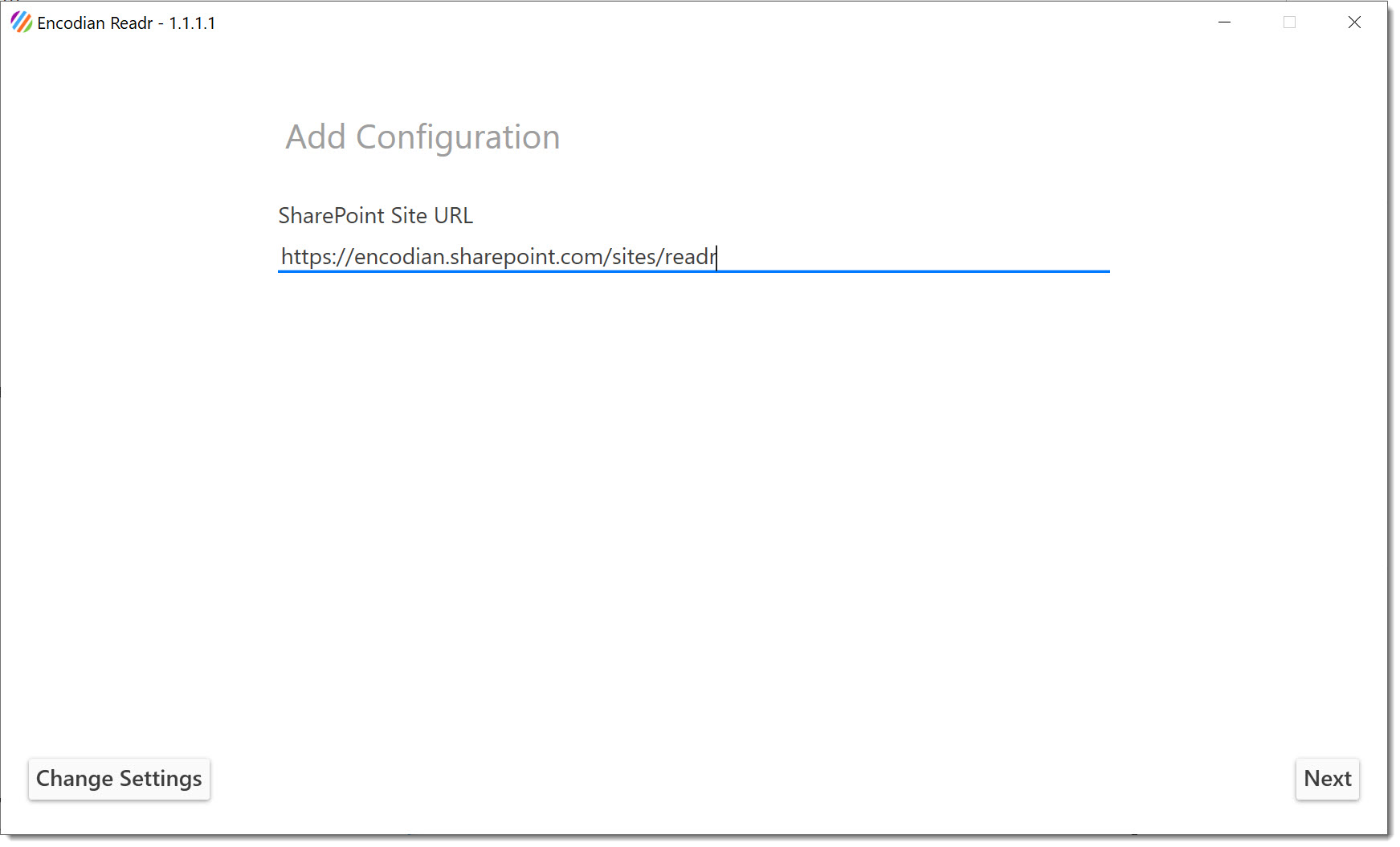 Clicking Next will prompt the user to enter their SharePoint Online credentials and if necessary provide multi-factor authentication. If the tool is being executed from a machine where the user is already authenticated to the site via a browser session, they will not be prompted.
Subject to successful authentication the user can then select the Source and Target document libraries for the OCR operation along with the following settings.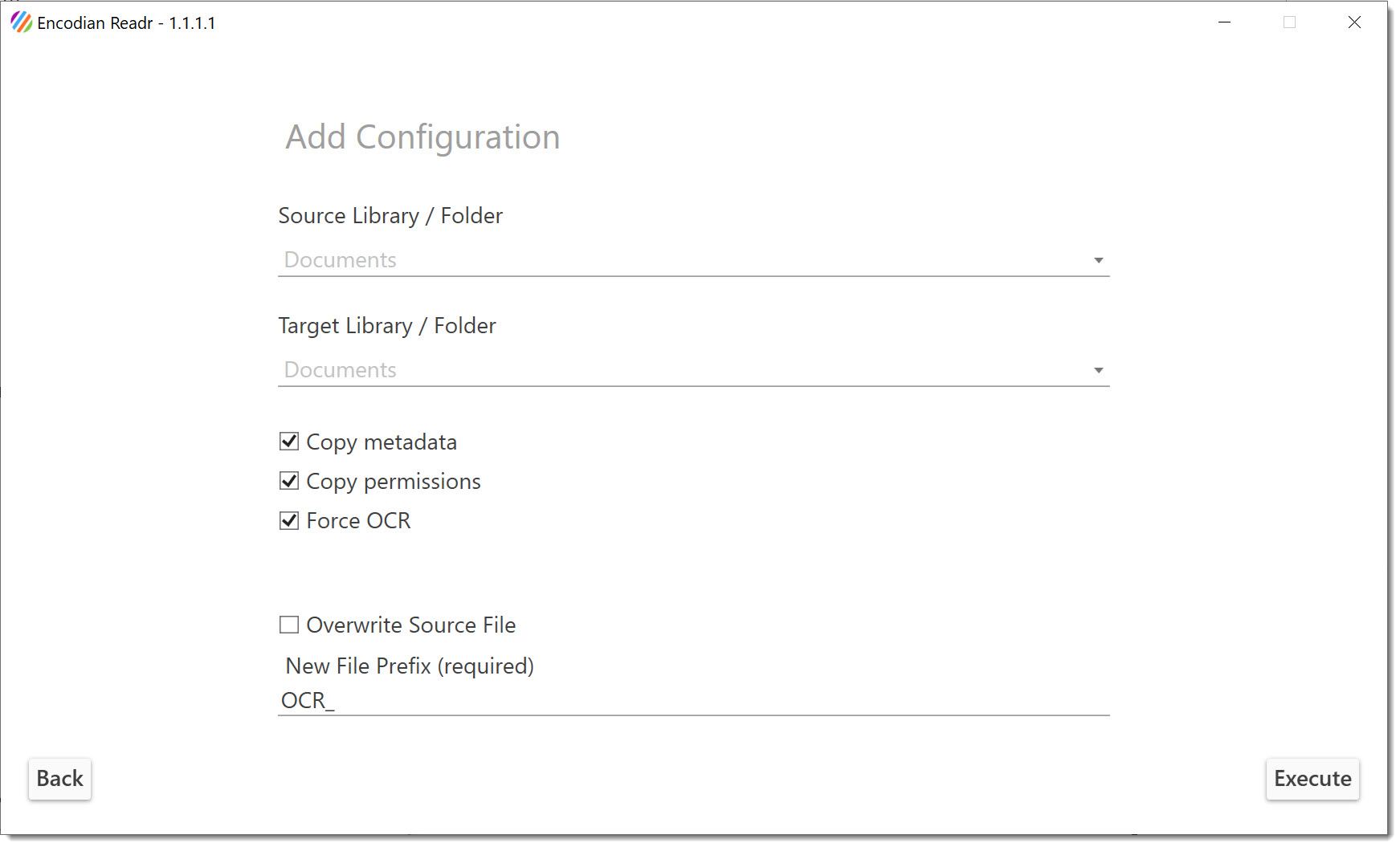 Copy metadata will transfer metadata from the source document to the target document. This will only succeed if the necessary fields are configured on the target library
Copy permission will transfer the permissions from the source document to the target document
Force OCR will ensure the application carries out OCR on all PDF file regardless of whether they already have a text layer or no
Overwrite Source File will be available if the source and target libraries are the same
New File Prefix will be available if the source and target libraries are the same but the Overwrite Source File setting is false. This is to ensure a unique filename is created
Clicking "Execute" will start the OCR job.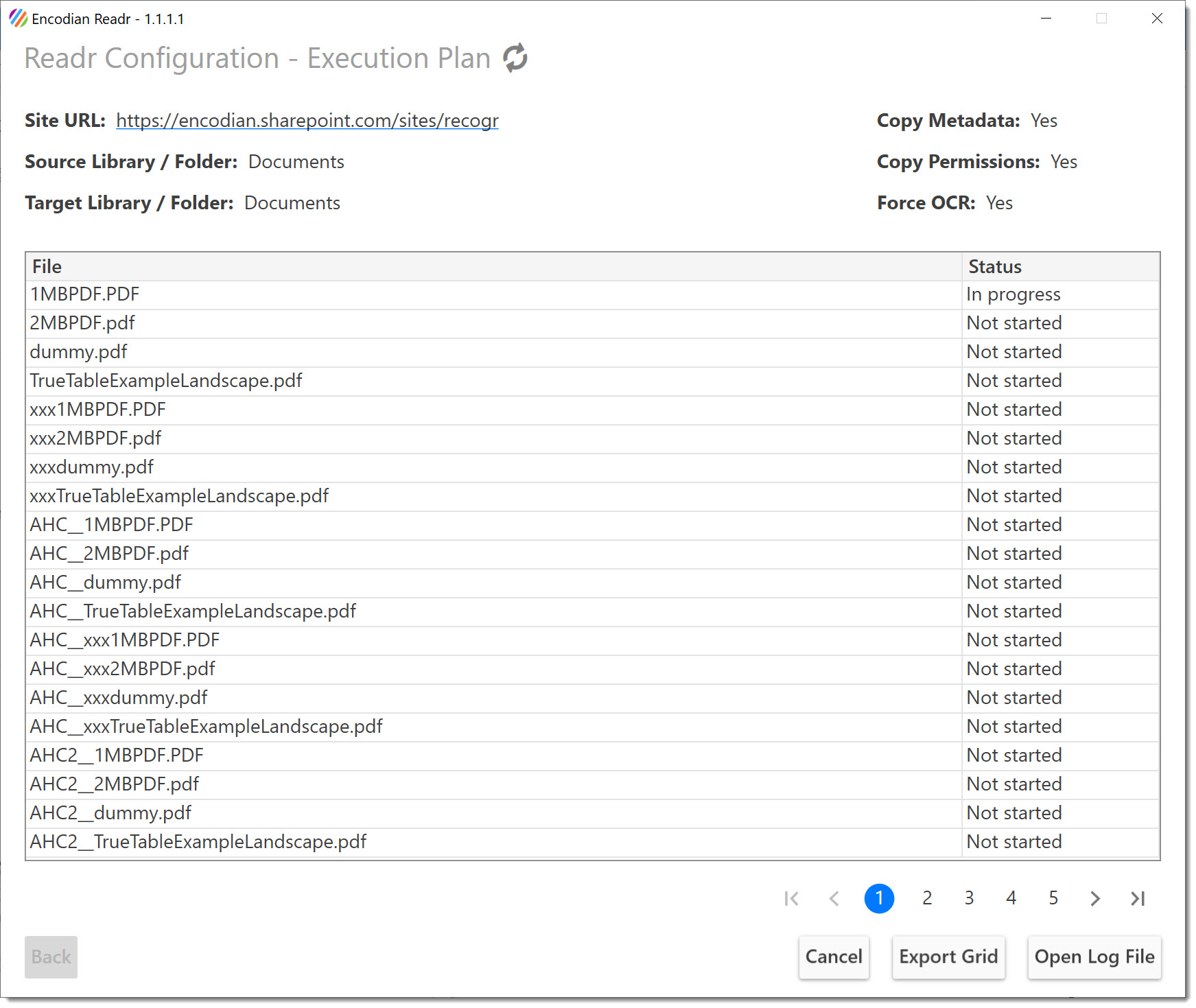 A summary is provided of the settings associated with the job. The grid will be dynamically updated as each document is processed. Rows in the grid will be colour coded based on the result of the action:
Green - processed successfully
White - in progress
Red - OCR operation failed for the file
Grey - OCR not required for the file / operation has been cancelled
The user has the options to export the grid to a CSV file and also open to the log file to examine any processing errors.
The entire operation can be cancelled at any point by the user clicking the "Cancel" button. This will complete the processing of the current document before stopping the execution job.
Multiple instances of Readr can be executed simultaneously targeting different document libraries. However, it is recommended that the performance of the host machine is monitored closely.
Version History
23/04/2021 - 1.1.1.1