When loading Indxr you will be asked to select an execution mode; 'Analysis' or 'OCR', enter the URL of your SharePoint Online tenant and select an authentication method.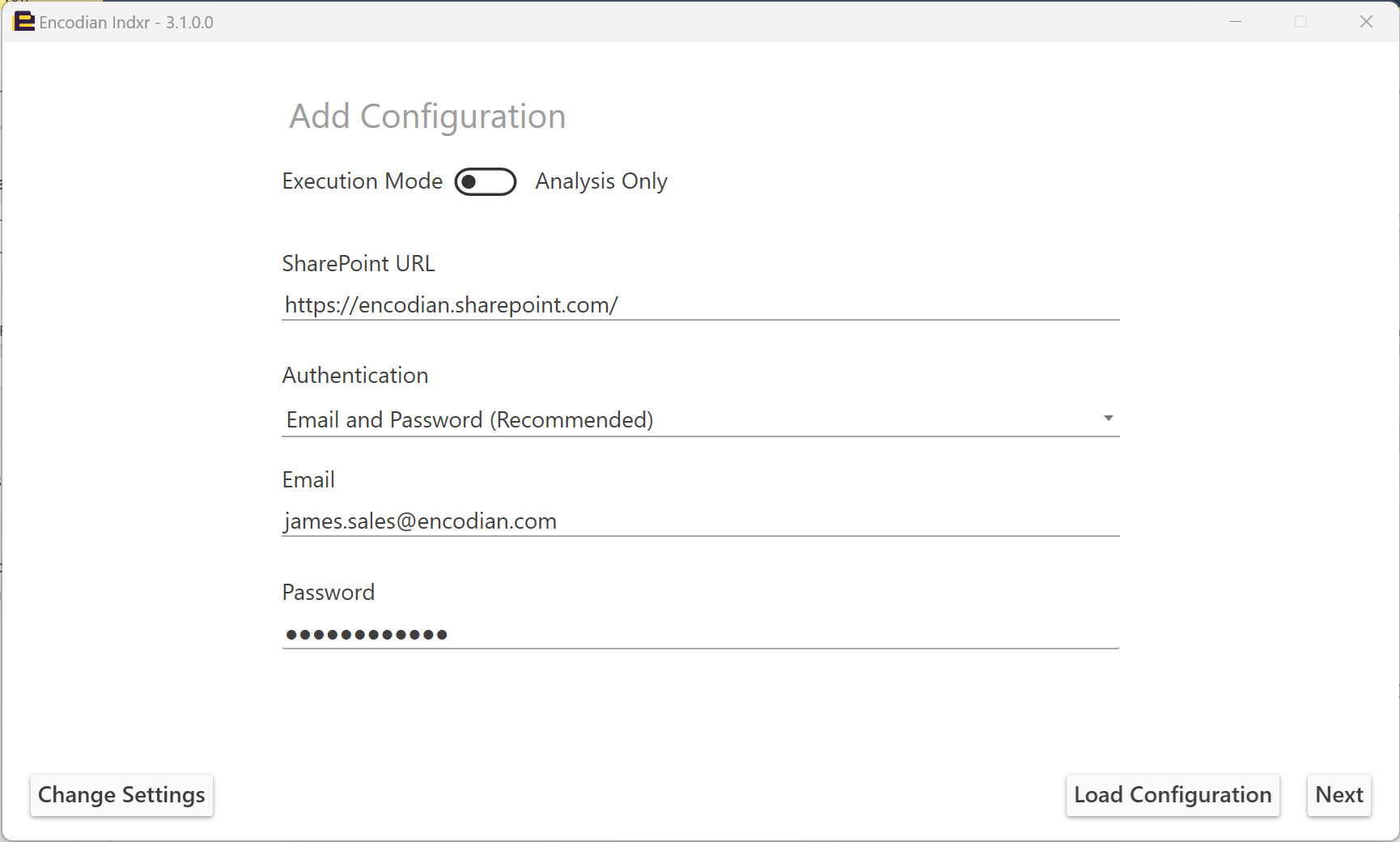 Execution modes:
Analysis Only - this will conduct an analysis of your target libraries and provide a report detailing the number of PDFs and PDF pages that require OCR. No OCR operation will be performed in analysis mode.
Perform OCR - this will perform OCR upon the PDFs stored in the target libraries.
Authentication methods that are used are:
Email and Password - this is the recommended approach. If you have MFA enforced on your account this approach will not work with your standard password, instead, you will need to create an application password. Instructions on how to do this as per the relevant configuration for your organisation can be found in this Microsoft support article
Browser - this method will use the authentication session currently in use by your browser. If there is no session when clicking Next will prompt the user to enter their SharePoint Online credentials and if necessary provide multi-factor authentication.
Load Configuration can be used to load a previously saved configuration. Please note this is only available if Email and Password based authentication has been used.